October
18
Don't let the aliens win!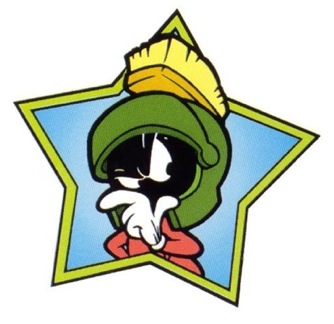 I don't believe in ghosts.
There. I said it. I really don't. I know that because of physics class in high school that energy doesn't just disappear. But I don't believe that energy from a human body stays around in a house (or school, building, etc.) after the body dies.
Now I know what you're thinking ... no, I cannot explain the crazy, uh, thing that occurred in the house a few years ago (that's a story for another time – or not, because it was probably something other than a ghost). But I'm not quick to say that it was a ghost.
So, no ghosts.
But aliens?
Oh, fo' sho'!
I honestly believe that:
Alien life exists.
Aliens have been around longer than Earthlings ("Earthlings" is a great word, by the way).
Aliens have been to our planet.
Aliens have influenced our lives and technology (much like the Transformers did).
I believe all of that. And, with the recent de-funding of NASA, I also really believe that aliens have led almost every human on Earth to care about things they shouldn't.
Think about it for a second. If you've EVER uttered the words:
"I don't make enough money."
"I can't be late to this meeting."
"What do you mean they cancelled Arrested Development?"
"That jacket is so pimp."
"I have to get my daughter that pogo stick she's been begging for."
"I bet you X dollars that Team A beats Team B."
"You have spinach in your top teeth."
"Did you see that monkey peeing in his mouth?"
"Gah! Your face is too close to mine."
"Corn is disgusting."
"My belly is too fat."
"Your belly is too fat."
"Our bellies could use some fat."
"We need to find more oil for our cars!"
"Dinosaurs totally existed, you freak."
"Have you heard that new Bing Bong Brothers song?"
"I love the Kindle Fire!"
"Miniature corn is super disgusting."
If you've EVER uttered those words, or anything close to it, the aliens have won.
They've won. Hands down.
If the tables were turned, and I were the more intelligent species, I would most definitely go to the lesser intelligent species and tell them how important it is to think that "America's Next Top Model" was a worthwhile show. I would quickly show them how tending to your yard was something you should care about. And I would enthusiastically teach them to embrace a two-party political system that can't get out of their own way when it comes to making any sort of progress leading the people that elected them.
The human race is an amazing thing.
We can think. We can deduct. We can create.
And, unfortunately, we can all get completely caught up in extremely trivial things (see above).
To paint a seemingly-bleak picture rosy, I don't think that this is the end of the world – far from it. But I do think that society puts an emphasis on caring about things that are so less important than the simple action of reaching out and exploring things outside of our world.
If all of the doomsday movies are right, then only a few thousand will survive on a spaceship that's flying/floating to nowhere. And the boyscout in me wants us all to be a little more prepared than we already are.
Is that so wrong?
That's why I say, "Don't let the aliens win!"
Or something. I mean, as you can see, I have no actionable items or to-dos. Just a "don't let'em" tagline. Good luck!
+ original post date: October 18, 2011 09:42 PM
+ categories: All About Seth