March
26
Hope You Don't Have a Discover Card!
As Ashlee and I were finishing the booking process for plane tickets on Expedia.com, we got to the part where it was time to enter the ol' credit card information. We've been using the Discover card lately to make purchases AND get cash back incentives, so it was a no-brainer to use it here. Looking at the credit card input area, it appeared that they did, indeed, take Discover. BUT, when we clicked the drop-down to select Discover, it wasn't available.
And the little link that talked about "Don't see your card type?" message only talked about Diner's Club cards. Well done, Expedia. Well done.
It's like Expedia just held out it's hand to shake mine, and then as I reached for it, they moved it to the side of their head and slicked back their hair. Expedia psyched me out. Lame.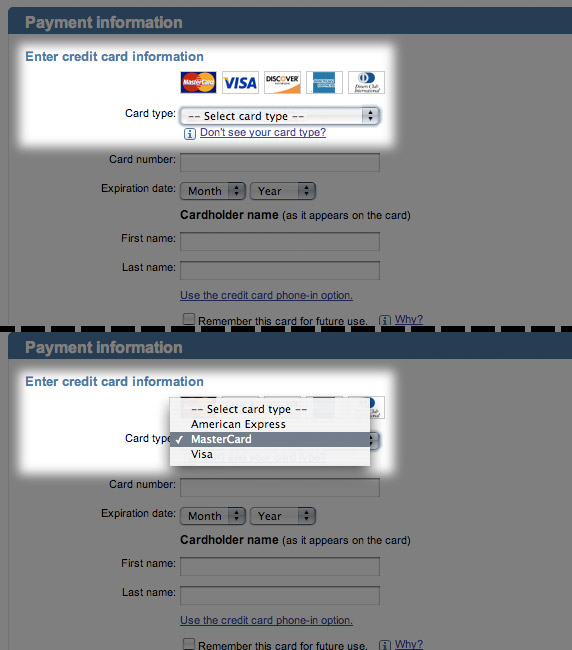 + original post date: March 26, 2009 08:21 PM
+ categories: WTF, Web Stuff