November
20
Spam Solution?
Hmmm. What to do, whaaaaat to do... Say, hypothetically, that I really needed to send out a spam email with the words "valium, viagra, cialis and xanax" in it. The problem is, I couldn't actually put those words in it since it would probably get flagged by spam filters. What could I do?
Images? Nah, that's over-used.
Misspelled words? Meh, I'd run the risk of someone not knowing what I'm trying to say.
Oooooh! I've got it! How about a cheap version of ASCII art!?!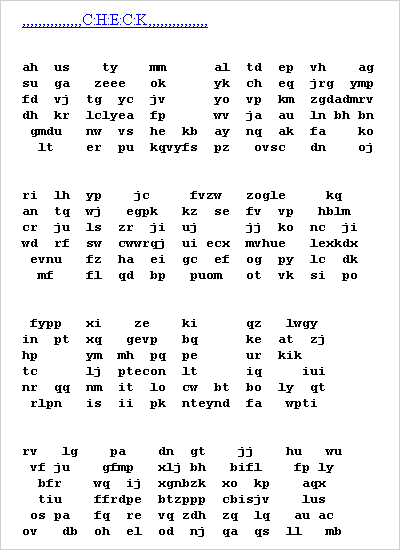 This is an image of an actual spam message that I received today, sent courtesy of Wanadoo Nederland BV with the IP address of 83.118.41.10. Thanks guys. And if you ever want to look up who's sending you spam, check out IP-address.com.
+ original post date: November 20, 2006 01:22 PM
+ categories: Advertising, Computers, Web Stuff