June
06
Ugly Is State Of Mind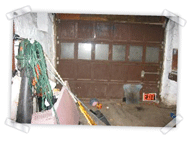 We've done it now. Us crazy sheep-haters have gone and made UMB a MySpace-like web site promoting their new "ugly room" contest. If you have an ugly room (and don't mind showing it off to the world), enter the contest for a shot at $10,000.
Sound interesting? Got an ugly room? Want 10k? If so, it's easy to enter:
Head over to myuglyroom.com.
Sign up for an account.
Create your room profile (you'll need at least one photo of your room for this).
Submit it for approval.
You're set.
Make sure you read the rules of the contest. Some of you may not be eligible for the 10k, but all who enter are eligible for the $100 weekly prize. So that's something worth a few minutes of time.
Hey Mom, for all those times you told me to stop acting ugly... eat it. I made something that's ugly AND cool.
+ original post date: June 6, 2006 05:03 PM
+ categories: Advertising, Pop Culture, Things I've Made, Web Stuff, Work