December
12
Raising The Bar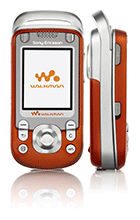 Some consider me to be an early adopter. I'm highly motivated to stay on top of most news and current events (in the tech world). And in my job, it's very important to stay on top of the latest ways to write code and create a better user experience. But to say that I'm an early adopter in the sense that I have all the latest gadgets and trinkets...? To that notion, I scoff, laugh at and mock you. Case in point – I didn't have a cell phone until two years ago and still don't rock out to an iPod.
But now, today, I officially become an early adopter because I now have in my hands a brand new Sony Ericsson W600i – also know as, the Walkman Phone.
Unfortunately, for Verizon, I had to switch to another carrier to get a cool phone. That's what happens when you carry crappy phones. Unfortunately for me, I had to switch phone numbers because of the way I ordered it (who wouldn't want a free bad ass phone?). If you'd like my new number, let me know.
"Can you hear me now?" I hope so, Verizon, because you can kiss my booty.
+ original post date: December 12, 2005 08:00 PM
+ categories: All About Seth, This Is Cool